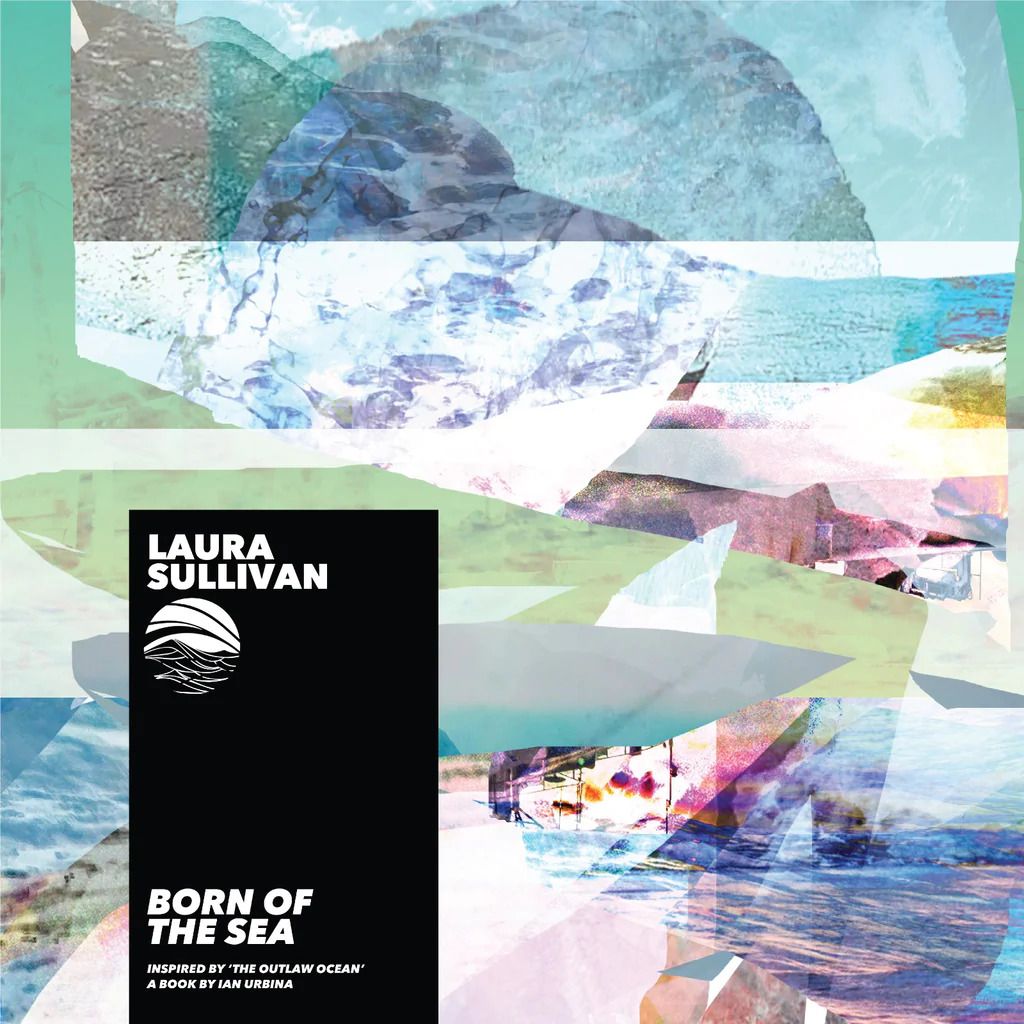 Super excited to share this! New EP 'Born of the Sea' is out today (October 9, 2020)! Hear the music everywhere @iTunes @Spotify
Will you please listen and tell me if you can hear sounds from creaking boats, fog horns, waves, whales, and seals in the music? Do you hear the prose from the book woven into the mix of the songs?
There are actual sounds of waves, whales, seagulls, creaking boats, fog horns, Indonesian women singing, boat workers chanting, embedded in the music mix. These are sounds from the years of reporting by the New York Times reporter @ian_urbina
This is such a cool project you guys!!
Music inspired by the New York Times best selling book, Outlaw Ocean, by Ian Urbina.
The Outlaw Ocean Music Project involves hundreds of artists from around the world using the audio, prose, and concepts from the journalism of Ian Urbina's five years at sea.
One of the things that is so cool about this project is the audio from Ian Urbina's journalistic content, as well as prose from the book, are mixed directly into the music according to the artist's compositional vision.
This made the project a highly unique compositional effort for me, and an interesting challenge, to say the least.
There are five songs on the EP - 'Born of the Sea':
Maritime Merry-Go-Round (Includes Indonesian children speaking and Indonesian maids singing)
In the Wake (Children's voices in 5 Languages)
Child of the Pontianak  
Riu's Tavern (Created with provided ambient sounds and prose only – no actual instruments used)
The Ocean's Orphans
When I read "The Outlaw Ocean", I was heartbroken by stories involving children whose lives were being torn apart. Either they were being abused directly, or their lives were being destroyed because of so much illegal activity all around them. They have no power, no voice.
There is a story about a Vietnamese boy that was arrested and put in an Indonesian detention camp. When they catch foreign boats fishing in their waters, they put all the workers of these boats into jail, sometimes for years. And this boy was in one of them, and he is only 13 years old. So I wrote "Child of the Pontianak" about him.
The song "Rui's Tavern" is about these poor kids that are essentially human trafficked for the benefit of the illegal fishing trade. I wanted it to be haunting, and stark, so I only mixed the sound recordings that Ian made during the Outlaw Ocean project – no instruments at all – to give it a sense of realism, a sense of being surrounded by this world with no hope for change.
I was drawn to the fate of so many children whose lives are being shattered, so there is a lot of sadness and melancholy going through the music. The song "Maritime Merry-Go-Round", for instance, is based on the fate of these kids whose fathers were murdered at sea. So, I wanted a haunting, hopeless sense there.
And even if the abuse is not direct – like massive, illegal pollution for example. In the song "In The Wake", we recorded a group of kids speaking a range of world languages, all saying the same thing but in their native language. What we had them say was: "The waste spewed into the waves will eventually affect us all." I wanted to hear their individual voices, because they will be the ones that have to pay the cost.
I didn't know much about this before I read Ian's book. I didn't realize companies with household names are illegally polluting our oceans. I'm sure they don't want us to know. And the kind of things that happen out there when there is little or no law, no police to protect people, it's just unbelievable. I hope this project will bring more awareness that will ultimately lead to changes for the better.
Our five song EP 'Born of the Sea' is available now – please find it on Spotify, iTunes, and all digital outlets.
Thank you so much for all your support. You are great, and I appreciate you so much.
#outlawocean
#outlawoceanmusicproject
#ianurbina #classical
#classicalalbum
#classicalcomposer
#classicalmusic
#classicalmusician
#classicalpianist